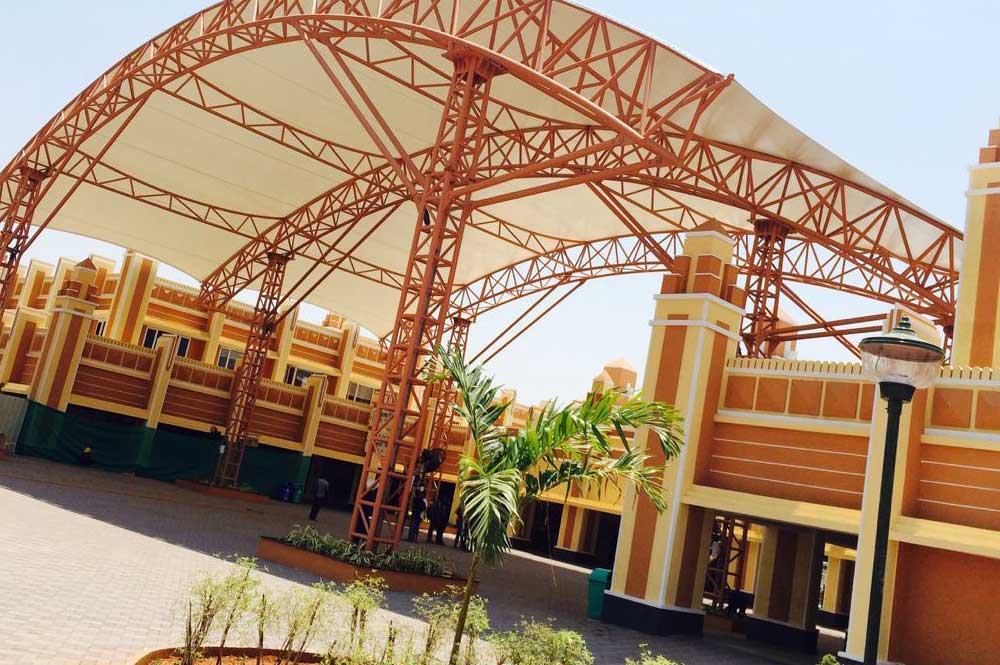 Are you planning to put a stall at some event and are worried about the unpredictable weather? Nobody wants to have a stall under the scorching sun or the dark clouds amidst thunderstorms, right?
Pagoda tents are great options for setting up stalls at any event - Exhibitions, Business Summits, Flea Markets, Marathons & Sports event and Food Fairs. These tents can be installed as a temporary structure or as a semi-permanent one and can be easily relocated.
The best part of the pagoda tents is that they can be used both indoor as well as outdoor. They are sturdy and can withstand the unpredictable Indian weather. They also look classy and hence add a nice warm ambience to your stall and serve the much needed purpose of giving a roofed structure to display your service/product. They are available in various sizes and can be customized to meet your requirement.
The tensile pagoda tents can be installed as recreation and relaxation tents in farm houses too and they provide a secluded place to chill out within the farm; away the hustle and bustle of the city. They are spacious enough to accomodate a family and having one installed in a farm ensures you rejuvenate with nature despite the hot sunny days and the rainy monsoon days.
Ensure to choose a high quality dealer to procure the tensile pagoda tents so that the pagoda tents are world class and provide a rigid roofed structure for your stall/tent.